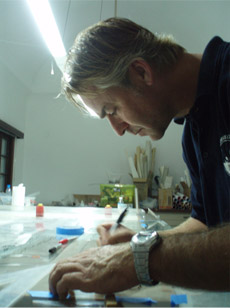 Welcome
Welcome to my personal webpage. I designed this site to give colleagues and peers a glimpse into my work, both past and present, as well as some other academic interests. Feel free to contact me with questions.


Specialty Training
With a wide range of interests, I have taken every available opportunity when additional training has become available, including classes or one-on-one training in the use of the FARO arm laser scanner, Rhinoceros 4.0 3-D modeling software, dendrochronology, pXRF use and applicability, SCUBA equipment maintenance and GIS, among others.
Fieldwork

Recent Archaeology Projects include: Aucilla River Pre-history Project (2013, 2012-nautical); Kızılburun (2011, 2009- nautical); Gelidonya (2010- nautical); Athenian Agora (2007- terrestrial); Göksu Archaeological Project (GAP- 2006- terrestrial); Charles Towne Landing (2006-2007- terrestrial).
Photography - Work and Travel

Photography has become increasingly important in my work and travels. These include a few award winning personal photographs. <click images above for slide show>